Hungerford & District U3A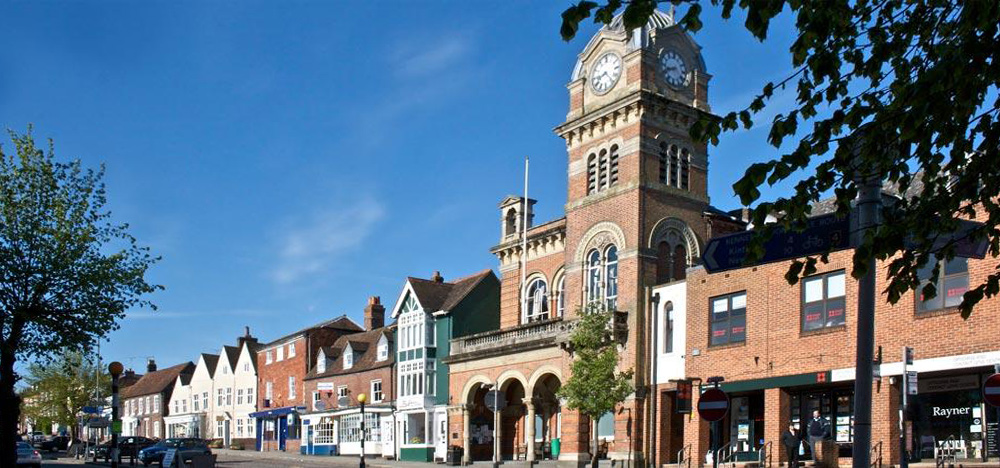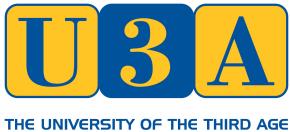 Learn, Laugh and Live!
Are you recently - or indeed long - retired, or winding down from full-time employment and looking for new interests? Or to take up again the interests you've never had the time to pursue?
If you are in this so-called 'third age' and would like to learn some 'new tricks' – then read on, because this exciting new venture is for you.
The University of the Third Age is all about bringing like-minded people together in small interest groups to explore learning opportunities in almost every subject you can think of, from Aromatherapy to Zoology!
There are over 900 U3As in the UK with more than 350,000 members. Each one is run on a 'self-help' basis with individual groups deciding how to go about exploring something new, and sharing valuable life experience and expertise. There is no pressure to impose a formal learning pattern – it's all about establishing an informal, enjoyable way to learn with and from each other about a topic of mutual interest.
---
General meetings
COFFEE MORNING WITH SPEAKER 8TH FEBRUARY 10AM THE BEAR
Tim Addison "Exploration in Antartica"

From the journeys of Drake and Cook, through the explorers Amundsen, Scott and Shackleton to todays scientific collaboration, Tim's interest and experience in Antarctica will prove to both an informative and interesting talk. In 2006 he travelled on a converted icebreaker to Antarctica and has recently published a book "Furthest South".
AGM WITH SPEAKER 19TH APRIL 10AM HUNGERFORD TOWN HALL
Tim Blackmore "My Life in Radio"

Tim joined BBC Radio as a young Technical Operator. His talk will take us on a journey through his career until his retirement. During this time he had to hire staff to launch the new radio networks BBC 1, 2 and 3. He regularly produced shows from among others, Tony Blackburn and Noel Edmunds to The Radio One Club and the Radio 1 Road Show. I am sure we remember them with nostalgia. Since then he has been a senior producer and worked extensively with Capital Radio, written monthly columns, worked as a consultant and director. He has also gained a Lifetime Achievement Award. With such a wide experience in radio this will be such an interesting insight into the audio world.
---
Theatre Visits
Next event (Mathew Bourne's Cinderella on 22 March 2018 already sold out - options being reviewed!)
Groups
Over 20 groups are now up and running (including walkers and Art practical). Please visit the Groups page to see the latest information.
Special
MEMBERSHIP RENEWALS and APPLICATIONS - please visit the Contact page (note: only half year subs to pay now!).
Note that the various WALKERS groups have there own page available here.
Barn Dancing also looking for more interested movers ..... very good for keeping a little bit fitter - see the next event below.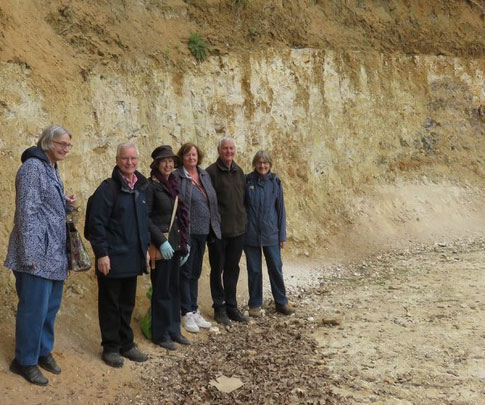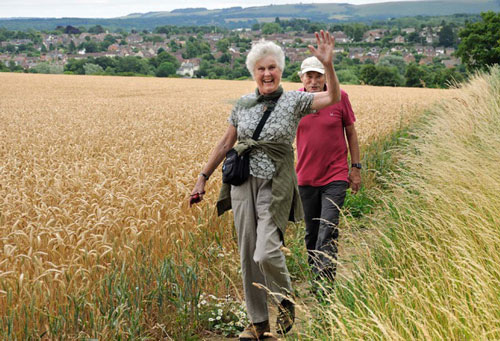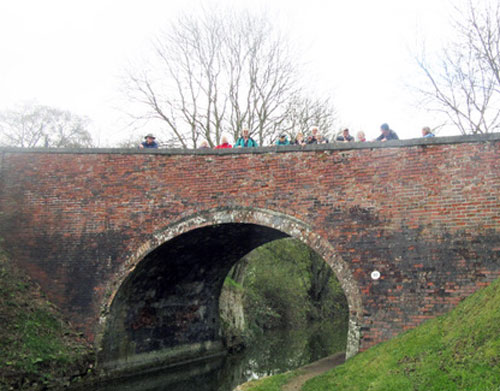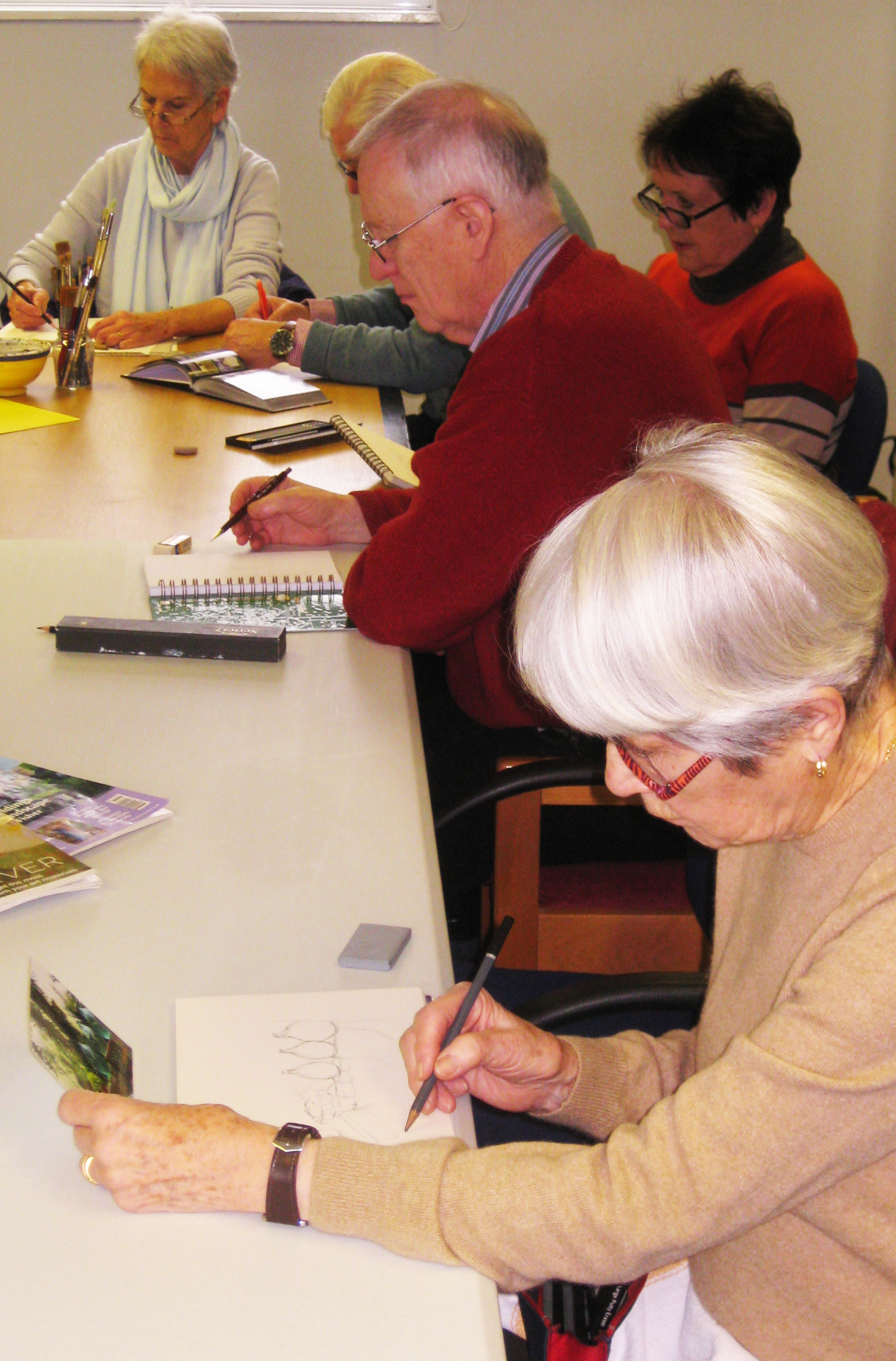 Meanwhile ...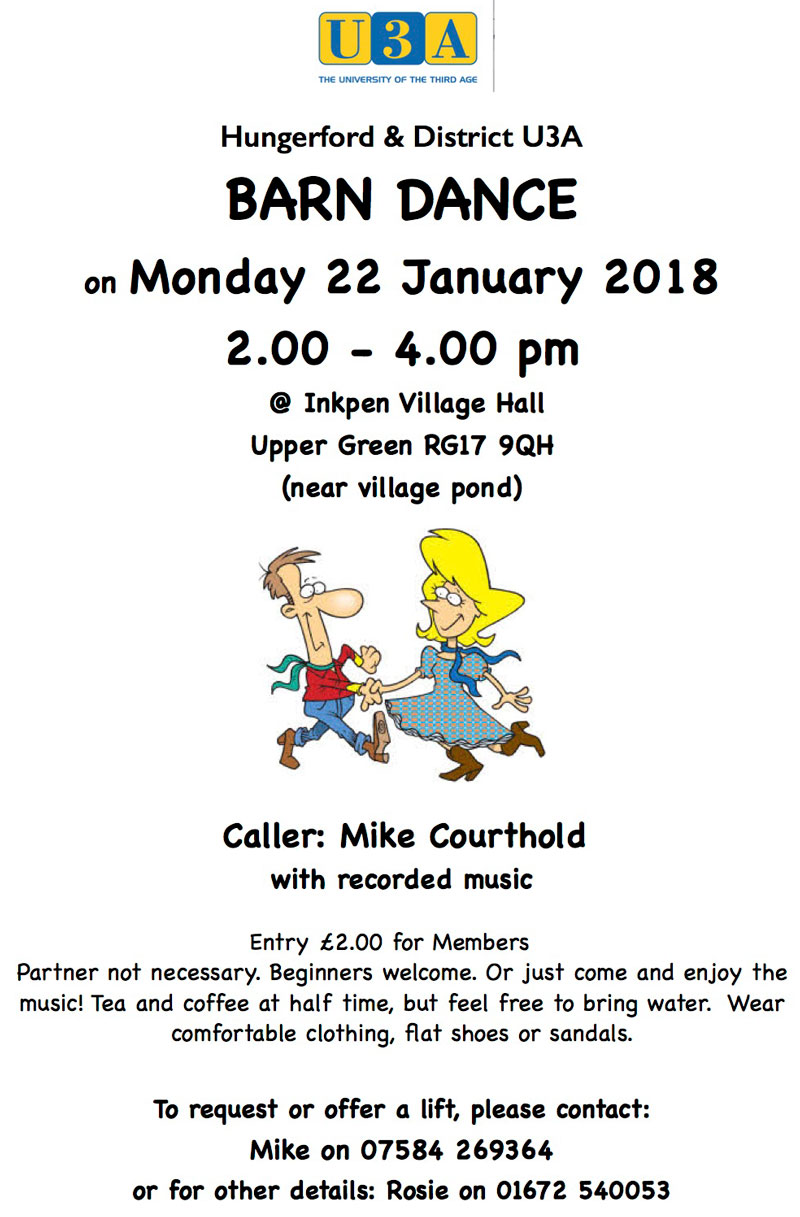 Good turnout for the our 2017 first AGM (25 May)
Chairman, Jeff Riggs, detailed the excellent progress since last year's start up - including showing the official certifaicate of our accredited membership. Treasurer, Barbara Riggs, summarised the accounts which have a heathy surplus going into the new year. The official business was followed by a minute's silence at 11am in recognition of the tragedy in Manchester. The audience were then treated to an excellent talk from Alison and Roger Heath covering the more exciting parts (lions, elephants, deluges ... ) of plant surveying in the Okavango Delta of Botswana.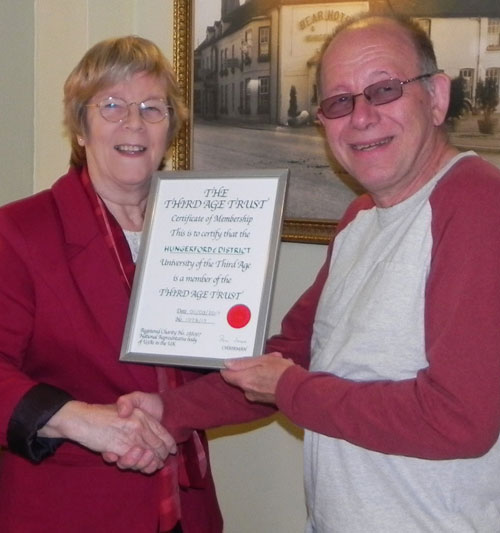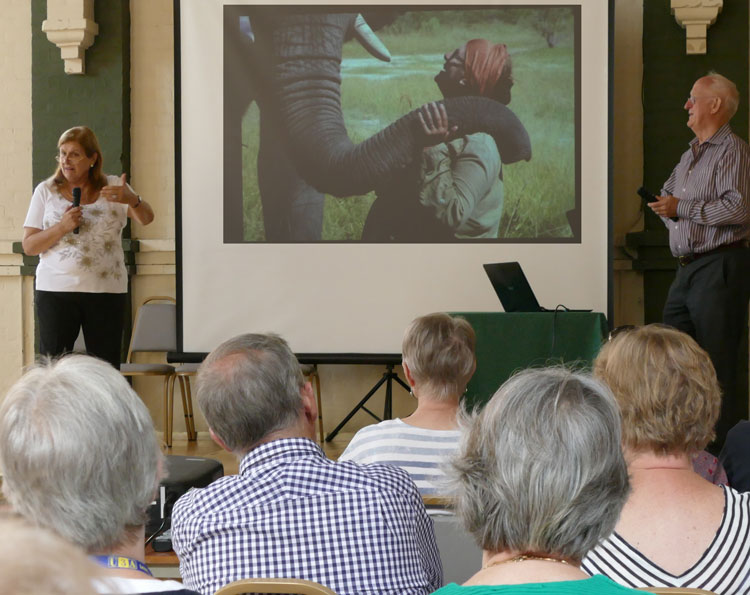 More Information
There will be meetings of the whole U3A from time to time to listen to specific speakers and discuss progress. If you would like to provide any feedback - or offer to help - please use the contact form, we'd love to hear from you.
You can also use the contact form if you need any further information.
---
© Hungerford & District U3A 2018