Hungerford & District U3A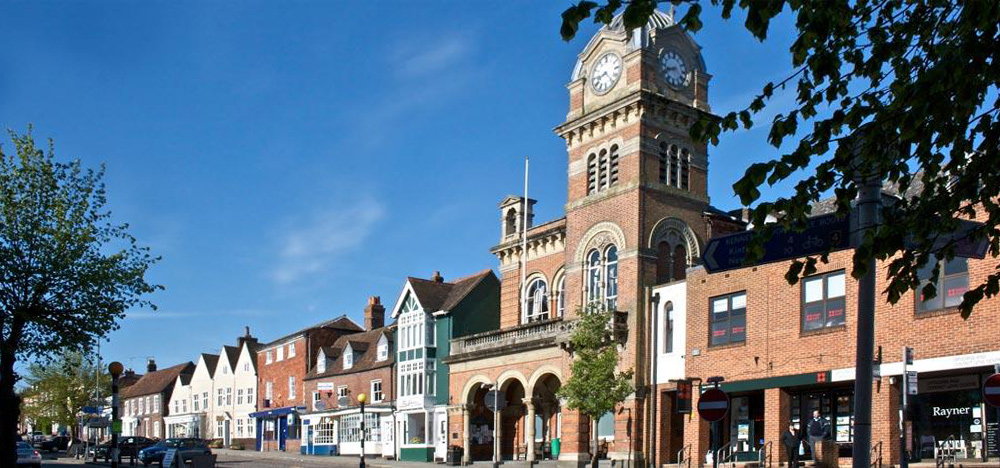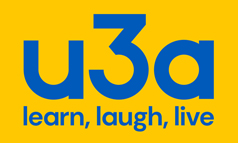 ---
New Groups forming
Three new groups have been proposed with sufficient members to get them started. If you are interested in any of these (or any other groups) please use the contact page to get in touch with the organiser.
---
AGM 2022
Tuesday 12 July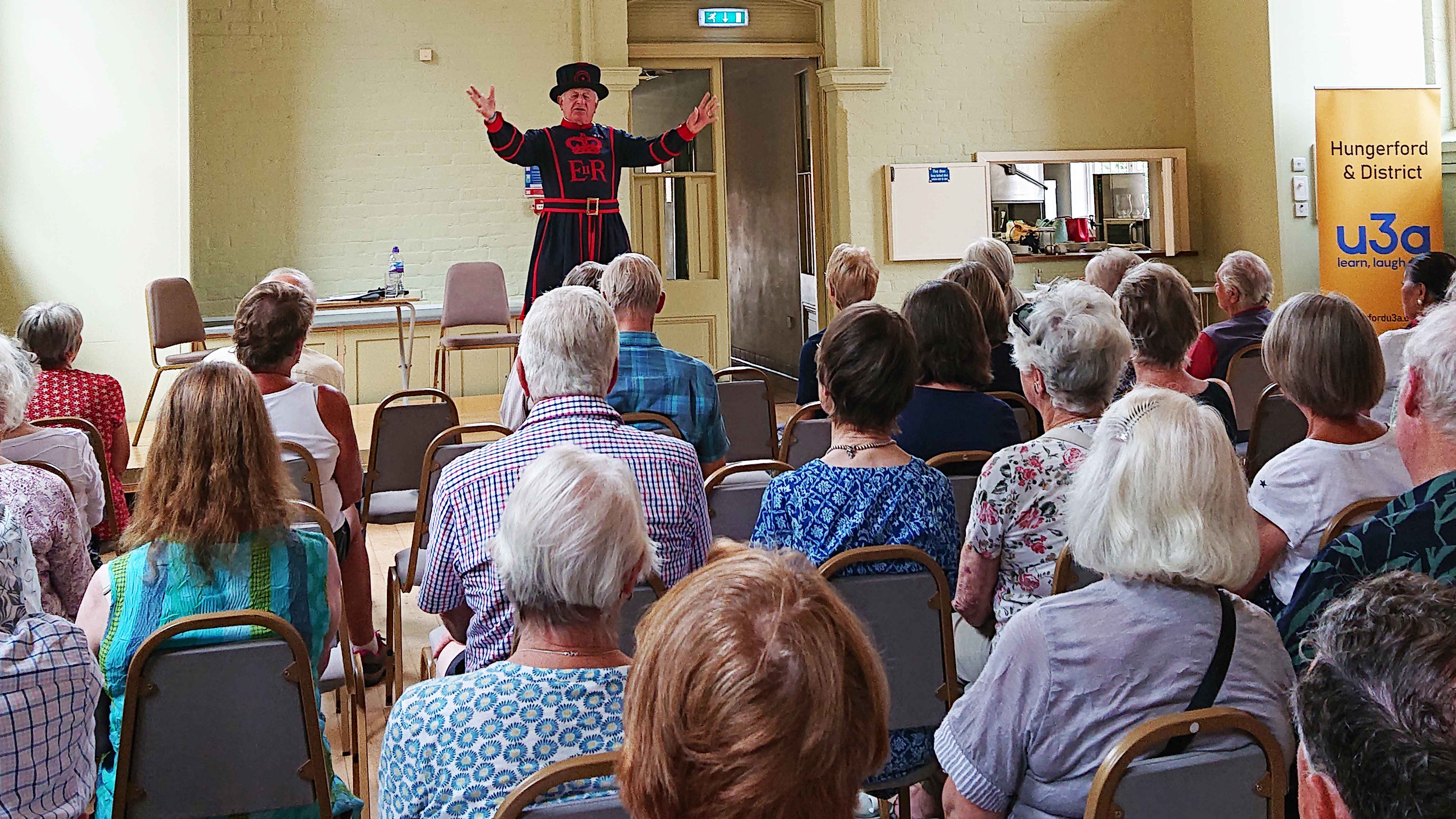 Guest speaker, the celebrated ex Beefeater, Tony Strafford. His wonderful talk was entitled "The Ladies of the Tower".
AGENDA and supporting information available to view by clicking HERE.
---
---
Dates for your diary
---
13 September 10.30 Coffee morning (Town Hall) with speaker Judy King (Speakability - a light explanation).
11 October 10.30 Coffee Morning (Town Hall) - meet and chat.
8 November 10.30 Coffee Morning (Town Hall) with speaker William French (My Life as a Butler in the Royal Household).
13 December 3pm Christmas afternoon tea (venue to be announced).
11 February 10.30 Coffee Mornin. (venue to be announced),
---
---
Next scheduled walk
MEDIUM WALK:

18 Aug 2022 Start: 10:00 Distance: 4.5 miles

Leader: Jo Bowles Contact:

joannabowles@yahoo.co.uk Mobile: 07799898511

Great Bedwyn circular 4.5 miles Meeting in the Village Hall carpark Frog Lane, Great Bedwyn, SN8 3PB, at 10am. We will do a circular walk through fields, woods, canal towpath and the village. There are no stiles and minor inclines. We will have a break at Wendy's cafe where you have a great selection of food. Afterwards it will be a short walk back to the car.

Link to walks page

Link to all past walks!
RECENT short walk 5 May 22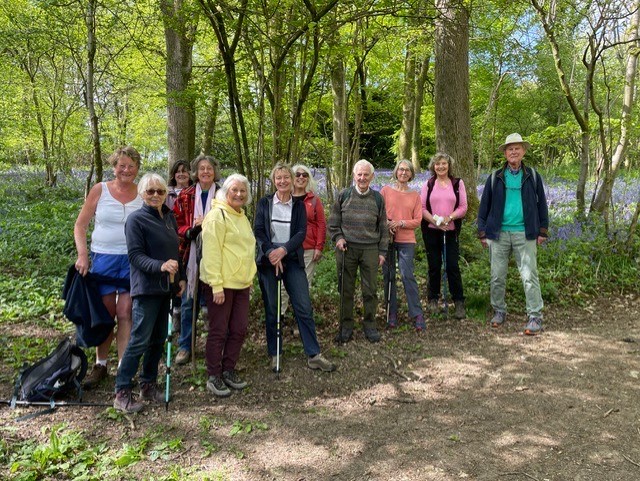 ---
Don't forget ...
We are members of the
Thames Valley U3A network

and they organise various events including online 'study days'. You can visit their website at
Here are some of the upcoming events
Wednesday 31st August - Visit to Kelmscott Manor
Tuesday 6th September – The Wonderful World of Law, a talk by David Allen
Cost for this event is £1.00 per device
Closing date for applications Sunday 4th September
To view or download the flyer click on the link below
Wednesday 21st September - Botanical Art
Tuesday 4th October - The Battle of Agincourt, a talk by Patsy Thornton
Thursday 13th October - Life in the Stone Age, a talk by Jill Eyers
---

Chair Yoga - regular sessions each Tuesday
This is not a U3A funded event - but is open to anyone. A small donation if you are able. Go to the page for more info
---
Groups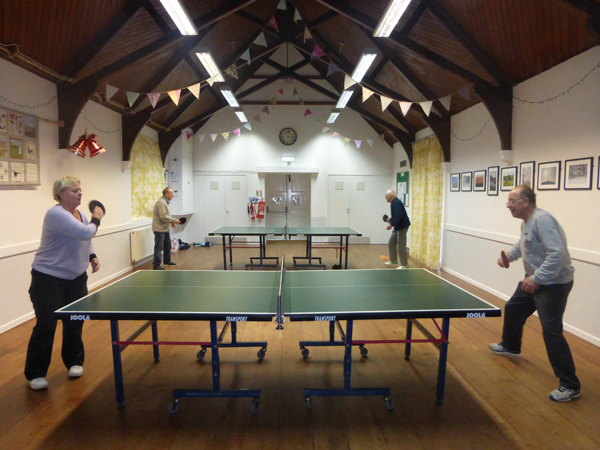 Over 20 groups are now up and running. Please visit the Groups page to see the latest information. However, in these difficult times not many are able to meet - other than by video link.
If you would like to try using Zoom for your group - please contact Jeff Riggs (Treasurer) via the contact page here. He will be able to give you details of our own Zoom subscription which doesn't then restrict you to just 40mins.
Check the Groups page for more info.
Art Practical please note - meetings now in The Hub (2nd & 4th Thurs) at 10.30.
---
GAMES

The Games group are looking to recruit a few more members. An opportunity to meet a some new people and have a few fun board games without any pressure. Check time and contact details on the Groups page.
---
HAVE YOU GOT AN IMAGINATION??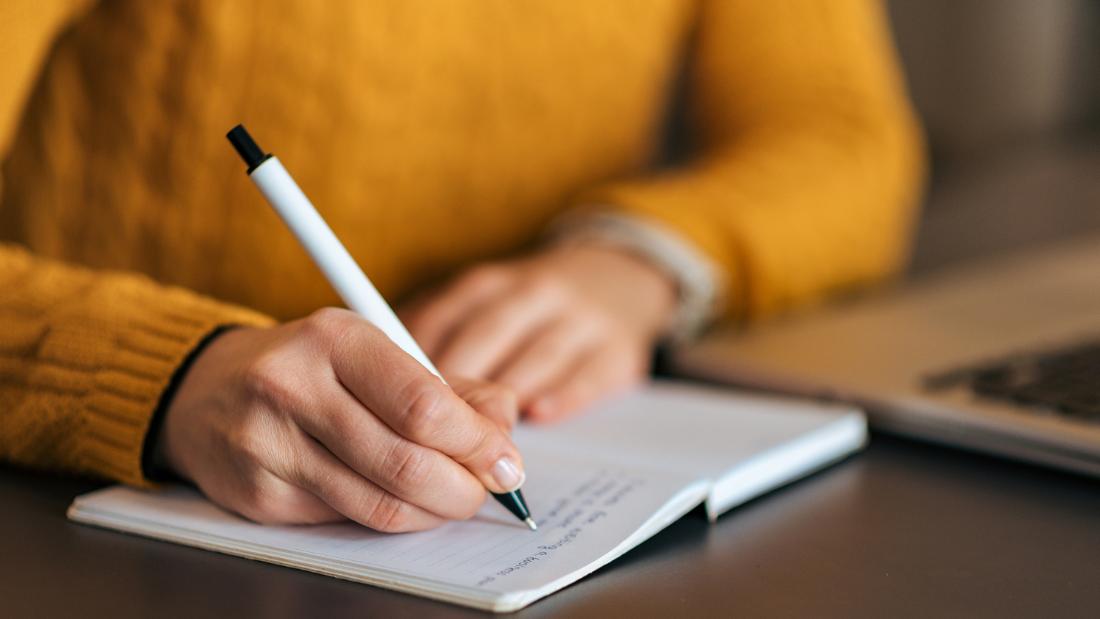 You could use it to write stories Whether you have a secret ambition, you are experienced, or even published, the Hungerford U3a Creative Writing group is a joyful and inspiring place to be.
We meet once a month, and swap our writing news, have a live writing exercise and a project is set for the coming month. This is a very relaxed group without pressure or criticism, only positive feedback and encouragement. Why not start a new interest and meet new friends? You will be made very welcome. Please contact Iris Lloyd via the contact page.
---
More Information
There would normally be meetings of the whole U3A from time to time to listen to specific speakers and discuss progress. If you would like to provide any feedback - or offer to help - please use the contact form, we'd love to hear from you. Restarting with 'coffee morning' on 8 March.
You can also use the contact form if you need any further information.
---
© Hungerford & District U3A 2022