Hungerford & District U3A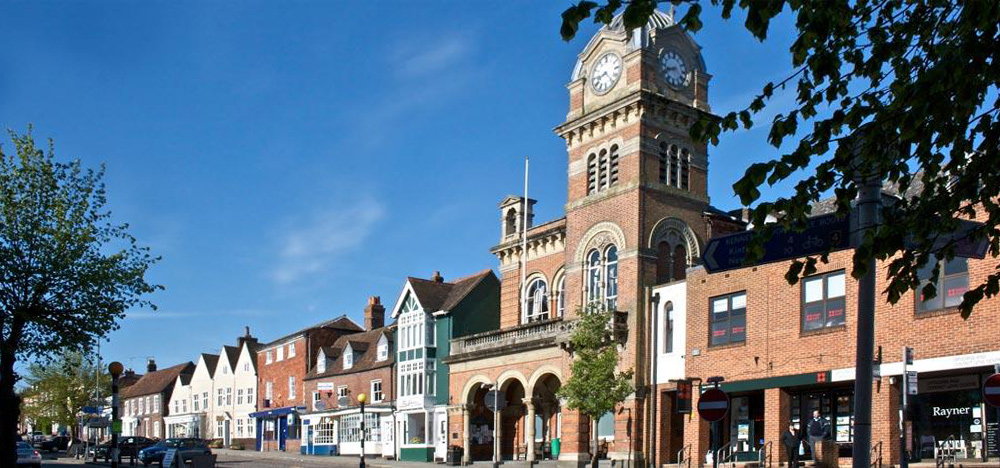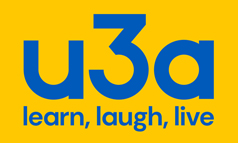 ---
This page will feature occasional
short stories

or

group features

. If you would like to contribute please use the contact form via this link (sends to 'General Enquiries) and a direct email address for you to send your info will be provided.
---
Group Feature: Reading for Pleasure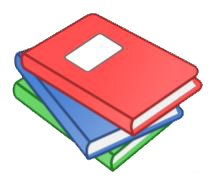 LOCK DOWN - Staying-in and reading is one of the safest and enjoyable things to do!
Our small U3A Reading for Pleasure group is still active. Each member choosing a book and about one month later we share our thoughts, whether we found them exciting, interesting, uplifting or just plain boring and award it -10 !
Since our inception we are about to read our 50th book. To give a taster our very first book was Miss Pettigrew Lives for a Day by Winifred Watson it was hilarious, we read Remarkable Creatures by Tracey Chevalier all about the famous fossil lady, All the Light we Cannot See by Anthony Doeer (very popular). We are about to finish Miss Austin by Gill Hornby who lives in Kintbury and is married to Robert Harris, etc etc etc.
Before Covid we met monthly at a local hostelry to socialise and air our thoughts. A couple of books we read having been turned into films gave us an excuse to watch them at the cinema. One of our members showed the DVD of The Bookshop by Penelope Fitzgerald on her big screen TV preceded by a brilliant supper. We have had a couple of meetings at the Tuttipole, the first one was a birthday celebration where we enjoyed scones and cream and the second one was Xmas 2019 when we had mince pies etc.
When will be meet again ? "Don't know where, don't know when But I know We'll Meet Again Some sunny day" ... as the song goes !
Pat Honeybone - Convenor
---
One Good Turn ...
My sister, Audrey, lives in Lancaster and 3 of her family work at Lancaster Royal Infirmary – daughters Alison, a phlebotomist and Lesley, just a cleaner (which is how she described her job when a consultant asked her what she did – he told her that she was not just a cleaner but a very important member of the hospital) and granddaughter Ashley who is a trainee nurse.
When the Coronavirus pandemic began and the Infirmary started to be overwhelmed with patients and morale was low, Alison asked Audrey if she would make some cakes for the A&E department (she does make exceedingly good cakes) to cheer the staff up. So, Audrey made a batch of cakes and took them to the hospital. These cakes did not last long. Audrey has since been joined by her sister Jean and cakes, scones and mince pies are taken to the hospital 3 or 4 times a week. The staff seem to have a sixth sense about their arrival and everyone from consultants down to "just" cleaners descend like a swarm of locusts.
One day, while the cakes were being demolished, a consultant told Alison how grateful everyone was to Audrey and he asked a few questions about her. Alison mentioned that Audrey was a big fan of The Eagles and she has tickets to, hopefully, see them in Wembley next August. He said that he has an apartment in London and it would make him very happy if Audrey stayed in it rather than a hotel which has made Audrey very happy.
... deserves another!
Margaret Barter
---
Group Feature: Art Appreciation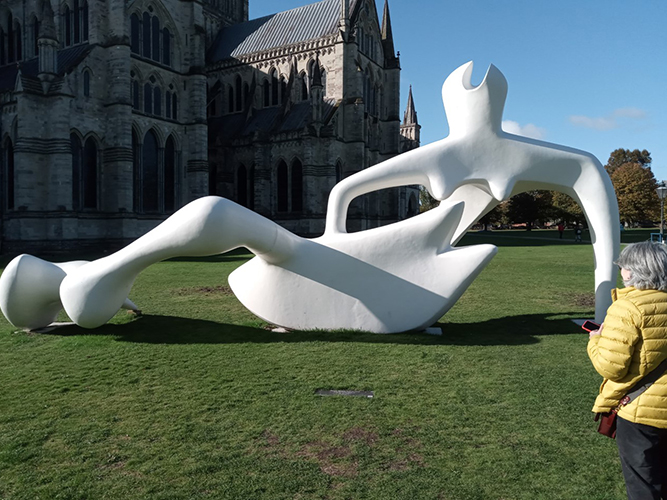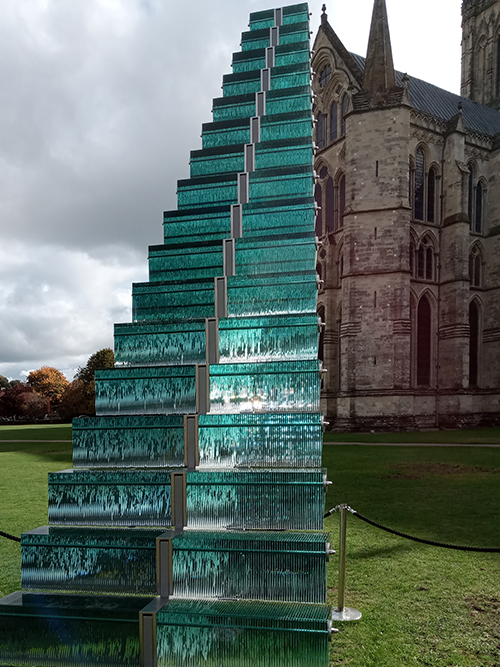 Several members of the U3A Art Appreciation group enjoyed an outing to Salisbury to see an exhibition of sculptures celebrating 800 years of the city's 'Spirit & Endeavour'.
Set in and around the Cathedral, this most interesting exhibition is full of surprises and includes work by younger contemporary artists as well as such familiar names as Henry Moore, Danny Lane, Antony Gormley, Grayson Perry, Elisabeth Frink and Barbara Hepworth.
Well worth a visit!
---
Group Feature: Art Practical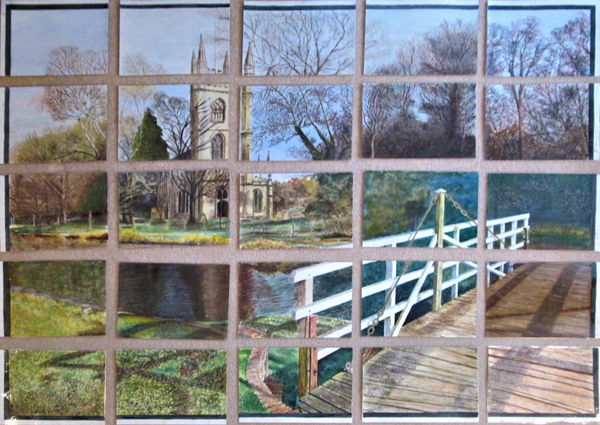 Just before we all needed to stay at home, the Hungerford U3A Art Practical Group took on a self-imposed challenge which they called "The Collage Project".
Firstly a photograph of a local scene was cut into 25 small, match-box size, pieces. Then members took one of these pieces and had to recreate the image thereon as an A4 size water colour painting. They were not shown the whole picture, only seeing the small piece they had taken and did not see progress of "The Collage Project", only the result when all 25 sections had been completed. Most members painted more than one piece.
The resulting Collage , which is a picture of "St. Lawrence Church from the Swing Bridge" is now on public display at The Hub ( Hungerford Library ).
---
Group Feature: Motoring Matters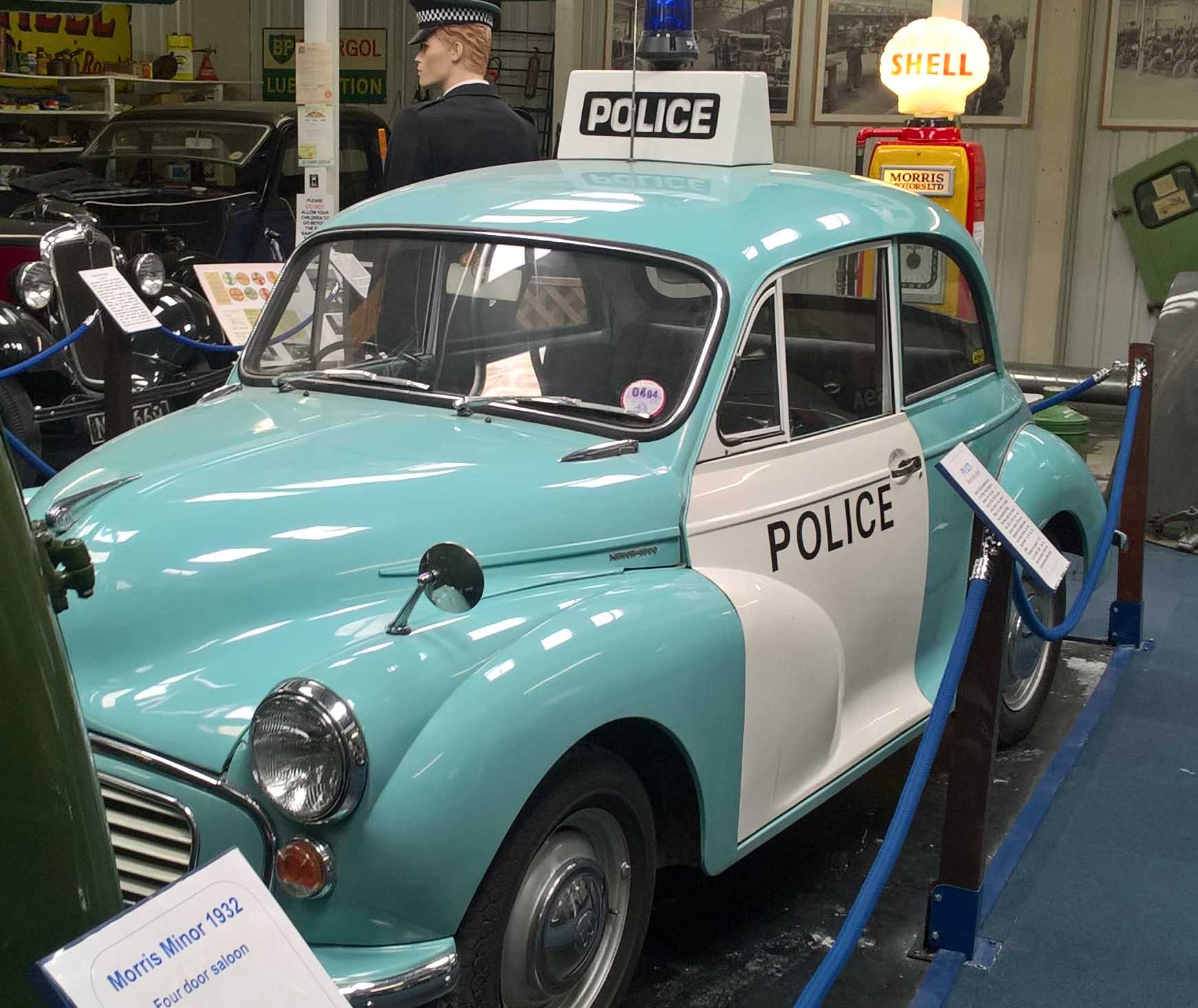 The group endeavours to cover all aspects of motoring, classic and modern, with an emphasis on 'during-the-day-during-the-week' activities and outings. We've had several excellent visits, to a French-Italian event at the Prescott Hill Climb, the Oxford Bus & Motors Museum and most recently to the Oxford Mini Plant. Since April this year we have continued to meet regularly via the internet.
'Motoring Matters Natters' are themed around current motoring topics allowing members to have their say & ask questions of the group. Members are encouraged to share their motoring experiences & expertise, special guest speakers will be invited to present to the group on topical subjects.
Please
contact
the Convener John Turton for further details.